New to Unitarian Universalism
or Our Area?
Welcome Visitors
Visitor's Newsletter (brief version)
Directions
Our Values & Beliefs
Frequently Asked Questions
Our Mission
The UU Principles
Our History
Contact Us
Sunday Services are at 11:00 a.m.

Quick Links:
Full Newsletter
Past Newsletters
This Month's Services
Contact Us
Minister & Staff
Get Further Involved
Members' Section
Site Map & Search

Help Support UUCEL
Visit our new Amazon aStore!

Shop

Common Read Book - 2013-14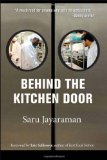 Behind the Kitchen Door
Use these "Tip Cards" when you're out dining!


We are a member congregation of the Unitarian Universalist Association.
Welcome
... to a church that
celebrates diversity.
... to a church that
engages reason and critical thinking.
... to a spiritual home that
seeks depth and meaning
for adults and children.
... to a religion that
seeks peace for all people
and the earth.
Welcome to East Liberty.


We Are a Welcoming Congregation.


Forums are on the third Thursday of the month during the school year at the Carnegie Jackson District Library. Click here for more information or see the Forum's

Facebook page.


We are an accessible congregation.


An assisted listening device is available.


Breastfeeding is welcomed.


What's Happening:

Calendar